FUNDarte Presents BR Trans, Final FAN CC of 2017-18 Season
BR TRANS, a performance by Silvero Pereira, was the final FAN Cultural Camaraderie event of the 2017-2018 season, on June 21 at The Gleason Room Backstage at the Fillmore on Miami Beach.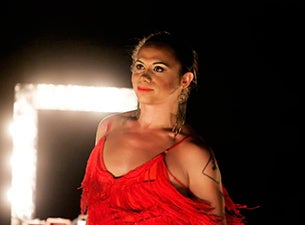 Author, actor, director Silvero Pereira performed BR TRANS by Brazilian theater company, As Travestidas. The show features real stories gathered during a research process undertaken while traveling and working with transsexuals throughout Brazil's northwestern and southern regions. This empathetic and timely solo-play superbly explores its poignant themes with wit and rich stagecraft. It was presented in Portuguese with English subtitles.
Dinner before BR TRANS was at Yuca, on Lincoln Road. Hosts for this CC were Lynn Kislak and Joanne Levite.
Please follow and like us: